You have to love where you work. Especially since you'll spend 1/3 of your life in the workplace. Fortunately, Delta Dental of New Mexico is a wonderful place to spend that time.
We love our company for its competitive pay and generous benefits (we're an insurance company, after all!). But these days, company culture is king. And Delta Dental of New Mexico gets it. Here are 3 reasons we love working here: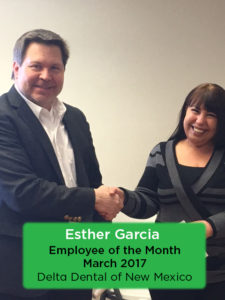 Hard work is rewarded.
In addition to a plaque and keepsake pin, our Employee of the Month receives a hefty airline voucher and covered parking spot.
Recommended by their peers and managers, Employee of the Month winners demonstrate team spirit, motivation and innovation. Hard work should never go unnoticed!
We support event traditions.
We want our community to thrive! We sponsor some of New Mexico's most treasured traditions including Alta Mira's Kite Fest. We love events that are part of our local culture—and attending them is pretty great too!
We're a non-profit.
It feels good to give back! Recognized as the 2015 "Outstanding Business in Philanthropy," we strive to enhance the health and wellbeing of those in our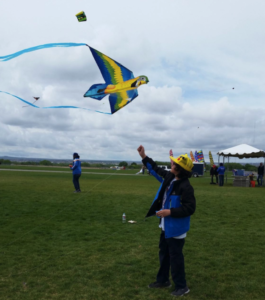 communities. Here are some of the organizations we support:
Mission of Mercy is a two-day dental clinic that provides treatment to low-income New Mexico residents—for free.
Blessings in a Backpack provides meals to students over the weekend, when free or reduced-priced meals are not available.
Special Olympics Special Smiles gives athletes free exams and advice about dental care.
Love where you work! Explore career opportunities at Delta Dental of Mexico.