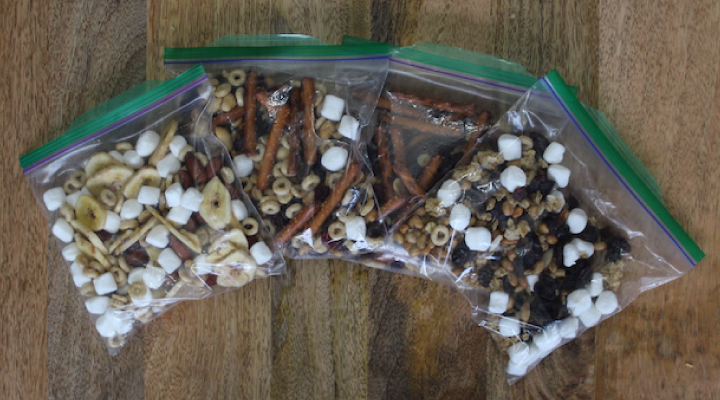 Delicious and nutritious ingredients are key for a healthy trail mix recipe. The sunny weather and lush landscapes make us want to lace up our hiking boots, strap on our backpacks and hit the trails! Oral and overall health are connected, so a hearty hike only makes your mouth and body stronger.
Feed your body with some protein-packed power foods! Foods like whole-grain cereal and seeds contain small amounts of sugar, making them smart snacks for your smile. And slightly salty snacks, such as peanuts and trail mix, can help replenish electrolytes and prevent dehydration.
Try our mix-and-match healthy trail mix recipe to give you the extra energy you need for that last mile.
More healthy recipes: